10 Quick Ways To Generate More Leads For Your Dental Practice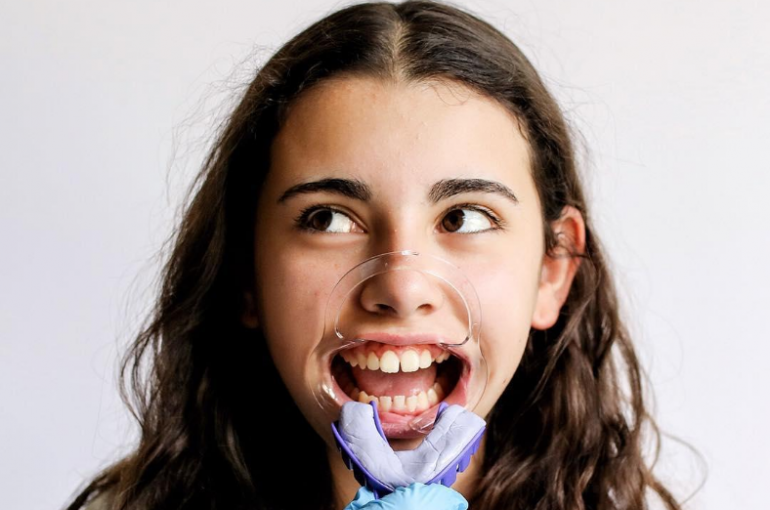 Invisalign braces, cosmetic dentistry and other related non-surgical procedures such as botox and dermal fillers have never been as popular as they are in 2019.
This is great news for your dental practice, but of course there is a catch; the fact that your practice faces more competition than ever before.
So how do you stand out from the crowd and attract patients to come to you rather than your competitors? Maybe your tried and tested marketing efforts have become less and less effective and you're wondering what went wrong? Or you're ready to scale up your revenue and want to take advantage of digital marketing, but don't know where to start.
To help you with your marketing game plan, we've put together this guide on 10 ways you can generate more leads for your dental practice and how you can start executing a better marketing strategy today.

10 Ways To Generate More Leads For Your Dental Practice

Make sure your branding is on point and trustworthy
Answer People's Search Queries With Content Marketing
Get Visual On Instagram
Optimise your website
Create lead magnets
Host an event – online or at the clinic
Ask for patient reviews
Advertise on Facebook and Instagram
Run a referral giveaway campaign
Train your staff to give patients the best experience
No. 1 Make Sure Your Branding Is On Point And Trustworthy
Ever wondered why F45 gyms are springing up everywhere or why Coca Cola is the most popular drink in the world even though it's basically over-priced sugar water? The power of brands compel consumers to trust a company and compel them to desire to be associated with that company for social currency.
You can go anywhere in the world and know that if you buy a Coke, then it's a familiar experience you can trust. Gym-goers can join an F45 and be a part of brand experience that they know has worked for thousands of people and has a cult following. In other words, it's social proof and trust that these brands purvey.
You see your brand is not just defined by your logo or styling; it is the sum total of a consumer's experiences with your product or service.
What are you doing about that? The type of marketing that worked for you in the past may no longer be enough to capture attention or generate leads for your clinic.
No. 2 Answer People's Search Queries With Content Marketing
Did you know that Google has a free service called Google Trends which lets you see how much people search for keywords?
Google Trends is an excellent way for you to find out how the popularity of procedures has grown over time, or what times of year people are most likely to search for 'invisalign braces' or 'teeth whitening'.
Not only are potential patients searching to find a dentist they can trust, they are very likely to have heaps of questions about the procedure they're interested in.
By implementing a content marketing and SEO strategy for your website, you can easily answer their burning questions and get your clinic to the top of Google's search results.
Generating organic traffic from content marketing like this can help to drastically reduce your overall customer acquisition cost if those people make an enquiry and become your patient.

I know that the idea of writing blogs and content marketing might seem quite overwhelming, but that's exactly where we can help you!
No. 3 Get Visual On Instagram
One of the most effective online marketing platforms for cosmetic procedures is Instagram. As a highly visual platform, you can quickly gain your target audience's trust with before and after images of your results.

Sharing images of your work and of your surgeons and nurses, will help to communicate why you are the obvious choice for the patient's procedure. You can also share graphics showing statistics, patients reviews and infographics about different procedures to educate and inspire your audience further.
Now, they say pictures tell a thousand words, well on Instagram utilising video tells ten thousand words! Not only is video favoured by the Instagram algorithm, it has an added authenticity factor and lets you speak directly to your audience.
No. 4 Optimise Your Website
When you think about the customer journey your patients go on when researching a procedure, they will often start with a Google Search and (with the right SEO strategy) will land on your website.
The look and feel of your website is so ridiculously important, I can't emphasise it enough! Think of your website as your shop window, but also as if it were your entry into a competition. You need to have the best website out of all your competitors in order to win the coveted prize of landing your patient.
Not only should the look and feel of your website be high quality and easy to navigate, it needs to be optimised in order to appear in the Google search results. There are various ways to do this including Content optimisation and Technical SEO.
If you need some guidance on this, I can help you here. (link to open email with auto subject line)
No. 5 Create Lead Magnets
A lead magnet is a gated piece of content on your website that means users have to enter their email address in order to see it. The benefit of lead magnets is that you can grab the email address of a potentially interested customer in order to nurture them with content and a consultation during their decision-making process, which let's face it, isn't always instantaneous with cosmetic procedures.
A lead magnet can be:

A Quiz – e.g. Are you ready for botox
Exclusive Before and After photos for specific procedures.
No. 6 Host an event – online or at the clinic

You can build your email list and meet with potential patients by hosting an information evening event, which can either be at your physical location OR an online webinar whereby you host a Q&A.
This can be a cheaper and more effective way of providing information to potential patients and can be watched at any time – so no one is restricted by not being able to make your event if they can't get childcare sorted or have other plans.
Seeing the surgeon and hearing from them in person is a fantastic way to build trust with patients and is a unique way of marketing to them.
No. 7 Ask for patient reviews
I cannot emphasise enough how important building trust with your audience is. Opting to have a cosmetic procedure is a big decision for most people and they want to know that you can do your job and make them look amazing.
Ask patients to do before and after photos and leave Google reviews or reviews on your website.
This is an essential way of building social proof and trust for your services and clinic's excellence.
No. 8 Advertise on Facebook and Instagram
If you're going to spend any money on ads, then digital channels such as Facebook and Instagram are where you should put your cash.
With extremely detailed targeting information on user demographics, you can guarantee your ads will be seen by the exact people you want to target – rather than a TV or Billboard which is seen by thousands of eyes that won't be interested.
Digital ads on Facebook and Instagram also allow you to optimise your ads in real time, so you can keep reducing your Ad spend costs and get the best Customer Acquisition costs possible.
No. 9 Run a referral giveaway campaign
Word of mouth marketing is undoubtedly the most successful and highly-converting way of generating more leads and business for your clinic. A 2019 Nielsen report found that 92% of consumers believe suggestions from friends and family more than advertising – this huge statistic shows just how powerful word-of-mouth marketing can be.
By doing a good job and having happy patients, you can easily get word-of-mouth referrals but why not incentivise your patients even more by offering rewards for family and friend referrals.
You could do a giveaway where patients can win skincare products or discounts off procedures if they refer a friend. Referral marketing is extremely effective at harnessing word-of-mouth benefits at a greater level!
Tip. 10 Train your staff to give patients the best experience
As I mentioned earlier, word-of-mouth marketing and positive patient reviews are essential elements of getting more leads for your clinic and the best way to do this is to provide an absolutely amazing experience at every touchpoint they have with you and your staff.
Effective marketing happens at every level of your business and isn't limited to just getting leads through the door. In a service industry such as cosmetic surgery or dental work, your product is your staff – making them the major factor for your reviews to be positive!
Training your staff to give patients the best experience and also to ASK for reviews is essential. Creating a system that is easy for them to implement will result in happier staff, patients and ultimately YOU as your profits increase.
Did you find this article helpful or has it left you with even more questions than before? Contact us for a free consultation today to see how we could help you generate more leads.