How Pinterest Can Grow Your Traffic By More Than 100%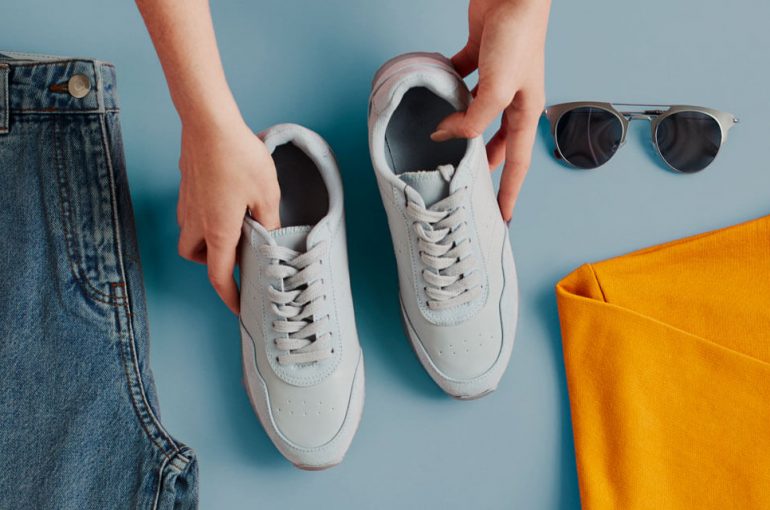 When I speak to founders about their social media and SEO strategies, they may mention Facebook, Instagram or Linkedin and writing a few blogs here and there; but using Pinterest rarely comes up.
Perhaps it's because Pinterest is a bit of a misfit. It's not quite social media in the sense of the other social media giants, where the aim of the game is form connections with other people but is more like a visual search engine with a social element.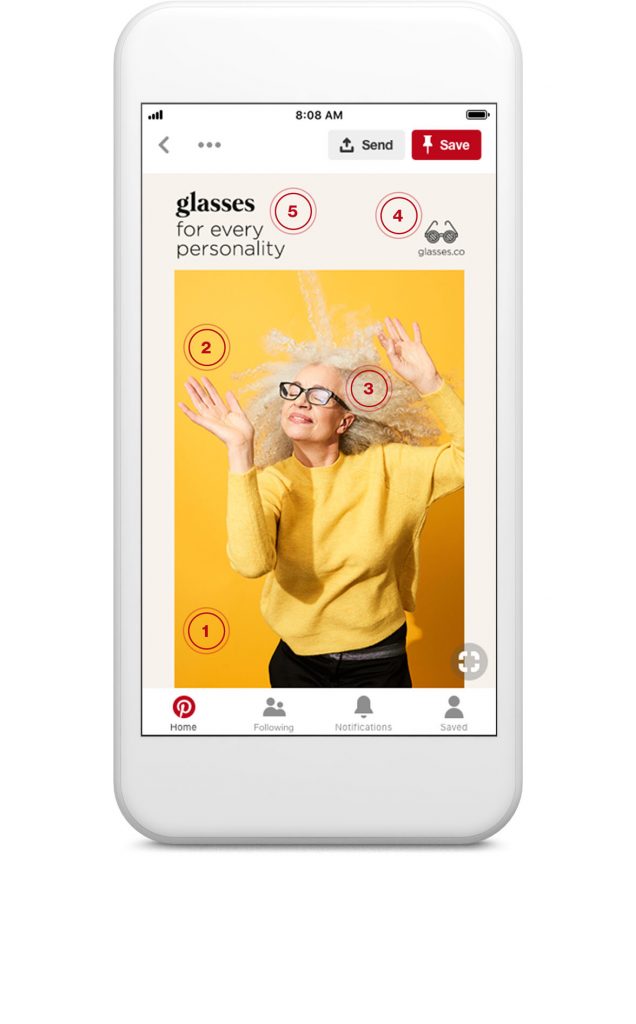 Users can browse Pinterest for inspiration; whether it be to decorate your home, plan a wedding, get fitness tips or learn new skills such as sales, accounting or bee keeping and then save what they find by creating categorised 'Pin Boards' that they can then share with their network of followers.
But you don't have to be following someone to see their content, which means that your business account can benefit from super high monthly viewers, without a large following.
For example, plus size fashion brand Insyze.com has 233K monthly viewers – but only 361 followers on Pinterest.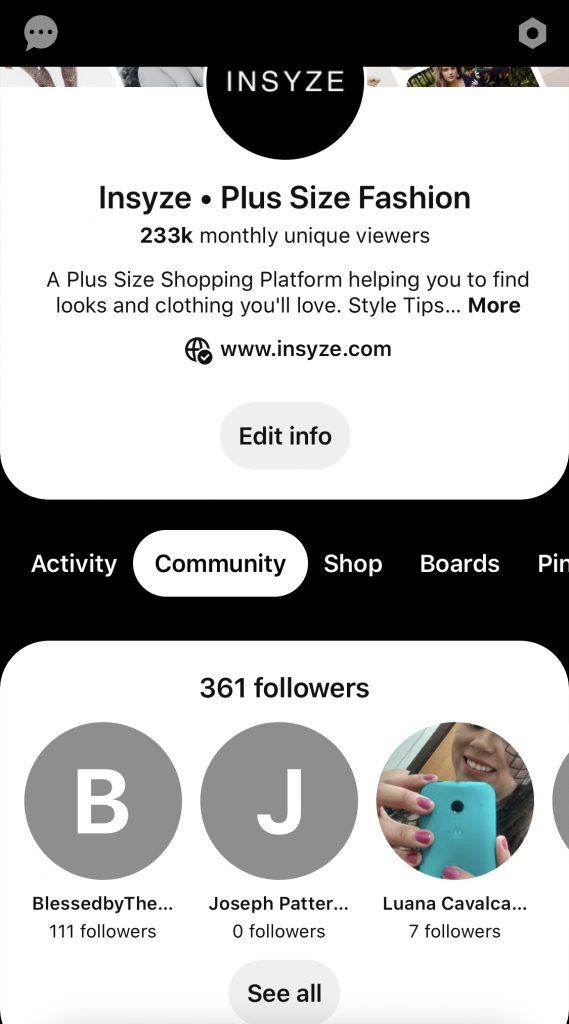 Pinterest therefore has a really unique concept, because it's essentially a social search engine that's entirely designed for discovery and brand awareness.
Here's some great business stats around Pinterest in 2019:
The number of Australians using Pinterest grew by 174% in 2019
90% of people who use Pinterest on a weekly basis do so to make purchase decisions.
78% of users say content from brands on Pinterest is useful
50 percent of new sign-ups in 2018 were men
How To Use Pinterest To Get More Traffic
If your target audience is active on Pinterest, then it can be an excellent tool to drive traffic to your website and create awareness for your brand.
First up, remember that Pinterest is a search engine – so when you set up your account and write your Bio section that you need to apply SEO principles to how you approach your copywriting.
Ensure that every board has a keyword you wish to rank for. In the case of Insyze.com, this is 'plus size'.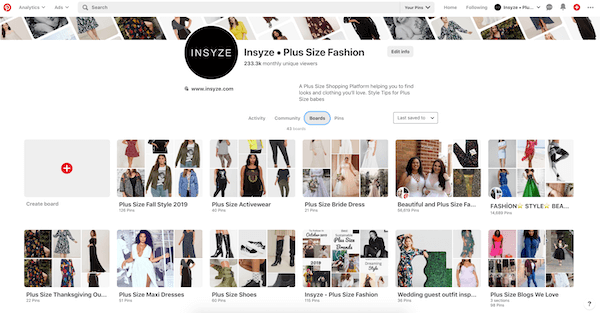 If you don't have many followers, then that's ok. The aim of Pinterest is to be discoverable for searches and browsing, however another great way to be discovered is to join 'Group Boards' which have multiple contributors and tend to be followed by thousands of people.
Reach out to these group admins and tell them why you should be added as a contributor.
Now that you're getting visibility, make sure that you are using clear call-to-actions in every Pin description to make sure users are visiting your website.
You can then retarget this traffic with ads through Facebook and Instagram for a holistic digital marketing funnel!
If you liked this post, read more social media tips here.
Or, if you want to discuss your marketing strategy and find out more on Pinterest, contact me here.